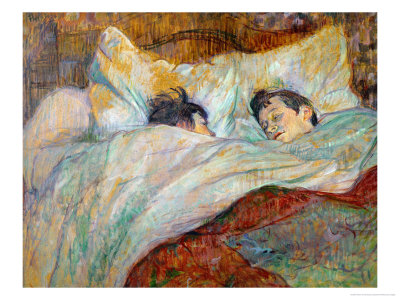 (source - art.com)
I love Paris in the Springtime, sang Ella Fitzgerald, and who can blame her, so do I. I love it at other times of year too but my recent visit this Spring was just magical, for several reasons.
Firstly I spent a whole day on my own. What would you do if given such a luxurious gift as six hours of free time, no work, no housework, no children? Now, what would you do with that time in Paris?
I spent my day in the Louvre, it was just lovely. I wandered about, ignoring all the little signs about who painted what and when, and avoiding busy rooms filled with famous things, ie The Mona Lisa, why would anyone queue to see that? I've seen it a million times before. I stopped for a snack at a completely inappropriate time of day, which I could because I didn't have anything small attached to my arm whinging "can I have a cake mummy?" or wailing the infamous "I'mmmm huuuungrrrry".
Whenever I fancied it I sat down and read my book, I even got out my laptop in a beautifully quiet courtyard and wrote a couple of posts.
Towards the end of this blissful afternoon I toddled along to Gare du Nord to meet my childhood friend off the Eurostar, we had planned this weekend months, no make that years ago, to celebrate our fortieth birthdays in style, and we were finally here, escaping life for forty-eight hours.
We spent that evening catching up and the next day headed out to my favourite place in the world (this week), the musée d'Orsay, where we spent the day drifting from gorgeous painting to gorgeous painting, with a quick glimpse at some very scary Finnish pictures to put the rest into perspective. I said a quick hello to my favourite of favourites, which you can see above. What is yours?
It was even enjoyable when small children started making noise in confined spaces, because they weren't ours and we didn't have to deal with them. We went out for a fantastic meal of fish and shellfish that evening, and were lucky enough to be put up in style in a lovely flat that we didn't have to clean or tidy, or even shop for, the owner having kindly filled up before leaving us the keys.
We didn't have to look after anyone, find or fetch anything that wasn't our own, pick up, clean up, clear up, or even wake up for anyone else. It was so headspinningly blissful that it was quite a relief to get home and back to real life.
So, firstly a very big thank you to V, for being my official best friend for almost three quarters of my life, a big thank you to G, the host with the most, but especially, an enormous thank you to Paris.
Secondly, what would you do with 48 hours freedom?
Finally, what is your most favourite, could almost eat it, would like to sit and look at it until I dribble (I did!) painting in the whole wide world?